Who is Park Kit?
Formerly Bliss, we decided to move all our park-related services to Park Kit to make it clear what we can offer to park businesses.
As Bliss, we have worked with holiday parks since our inception over a decade ago, with some members of staff working with holiday parks for much longer than that.
Our experience in the sector means that we have a great understanding of what works best for holiday parks and their customers.  
Our digital services
Park Kit is a digital agency with specialities including:
Websites
Park Kit creates conversion-focused websites which perform excellently on desktop, mobile and tablet. Our goal? To boost visitors and convert them into long-lasting customers.
We have years of experience in building websites for holiday home sales and also holiday reservations, for individual parks to multi-park websites.
We offer two types of websites for park businesses:
Bespoke websites are designed and built from scratch to give your park business a unique and creative website built around your customers' needs.
Pay monthly websites are template-based websites ready for your branding and style, which are priced on an affordable monthly-subscription basis.
Marketing
Our marketing is strategic and driven by results reflecting each holiday park's business goals. We work closely with parks to support and empower existing teams. 
Marketing activities available for holiday parks: content marketing (writing blogs/website copy), social media marketing and advertising, Google ads, SEO, conversion rate optimisation, email marketing.
Expertise
By working with holiday park specialists like Park Kit, you have access to our boundless industry insight. We stay up-to-date with industry knowledge and best practice. Plus, we are always researching websites and testing different software to find works best for holiday parks. Advice is free! So drop us a line if you'd like to chat about all things digital and holiday park.
Who we've worked with
For 11 years, we've worked with holiday parks on projects including new website builds, marketing, rebranding and app creation to name a few. Below are some of the holiday parks we've collaborated with: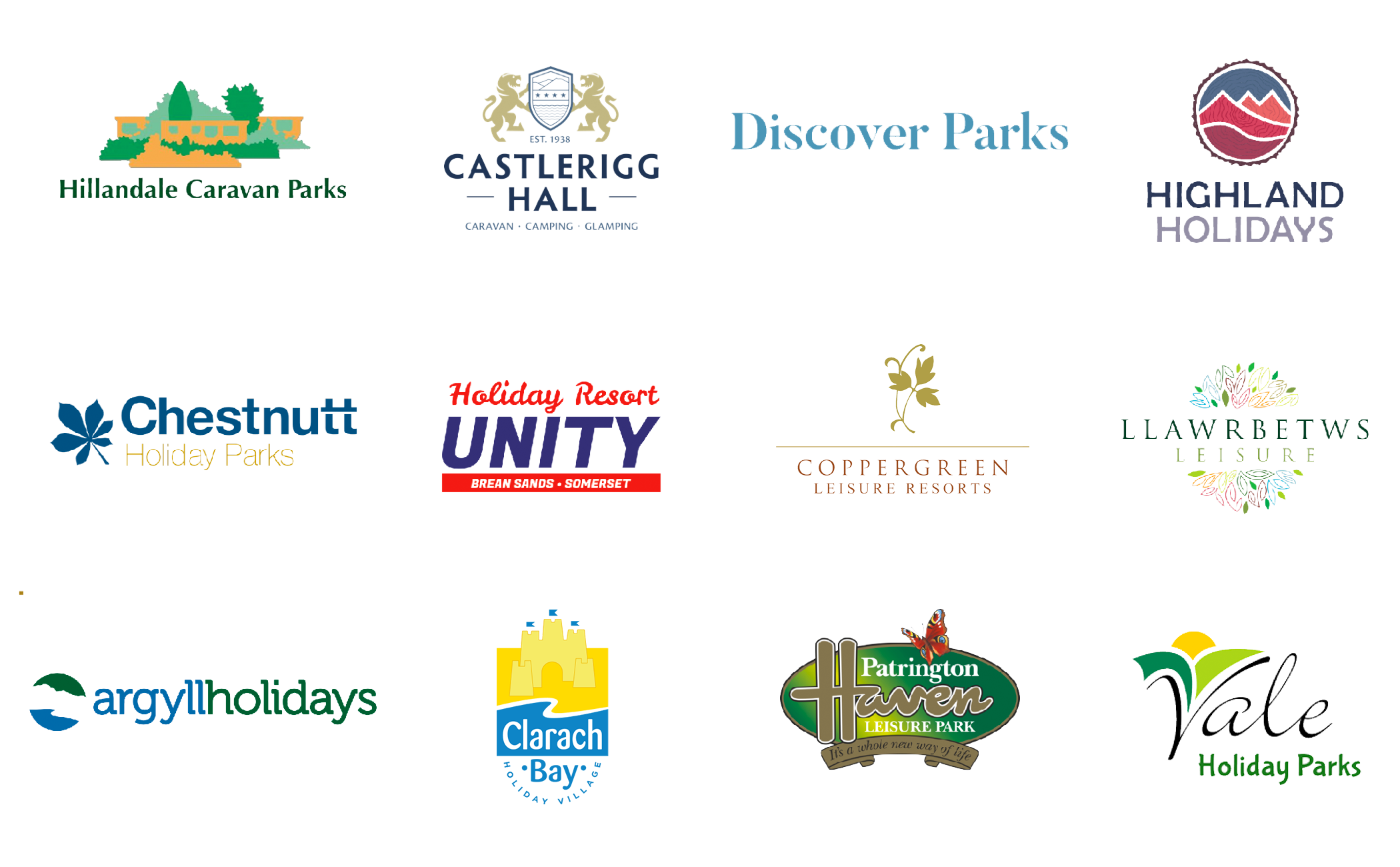 As well as this, we have worked closely with the BH&HPA (British Holiday and Home Parks Association) for many years and are recognised Associate Members.
Interested in our services? Contact us today to discuss the perfect digital solution for you!