Great Park Websites
Creating a new website can be an expensive and time-consuming task. The more unique features you want, the longer the build process can become.
That's we offer pay-monthly websites - to simplify the customisation, creation and management of websites for holiday parks.
Easy to Use and Edit
It's important that your website is unique and reflects your business and park well, which is why our subscription websites are really easy to edit. Change the wording, imagery and theme of the website to suit your needs.
Plus, if you require extra features (such as a booking system or marketing support) they can be easily added to make your website even more high performance. Check out our Digital Tools page to find out more.
Why choose a pay monthly website?
1

CMS-powered holiday park website

2

Works on all devices (mobile, tablet and laptop)

3

Search engine optimised

4

Easy-to-manage back-end

5

Access to the Park Kit help desk and newsletter

6

Ongoing security and updates
Simple steps to get a pay monthly website
Start by selecting any additional digital tools you'd like to customise your holiday park website
Our specialist digital tools can be added to your Park Kit website, to make it even more high performance. Choose your own or get in contact and we'll work together to find what would suit your website.
Tools include a booking tool, holiday home sales tool, customer portal, chatbot and more... All tools >
Alternatively, try our pay monthly website without any additional tools. It includes everything listed above!
Choose your Design Tier - the level of design flexibility you need for your website.
The Design Tiers give you different flexibility to display your holiday park's brand: 
Standard

allows you to choose from our pre-set themes, and add in your logo.

Custom

is for the holiday parks who have their own in house team or agency. We can take your existing designs and adapt them to Park Kit.

Professional

means we will create a high-converting, bespoke design for you. This includes our satisfaction guarantee - you only have to pay when you are 100% happy with the look.
Send us your details and we'll get back to you with a quote
Once you have chosen any tools and your design tiers, get in contact with us!
We'll get back to you shortly to discuss your personalised quote and a website-build forecast. If you're happy, we will finalise your contract and start to create your website!
Add your content to your brand new pay monthly website
Once the website is created, it is up to you to add the wording, pictures, videos (and more) that you want.
It is very easy to edit Park Kit websites with our simple back-end editor. We also have a Help Centre available with FAQs and tutorials, in case you get stuck.
We are ready to launch your website
All within a matter of weeks of your first enquiry, you'll have a brand new website to launch!
Your pay monthly website is in safe hands - we'll keep it running smoothly and quickly. Plus we will make sure it is always up-to-date, so you never have to worry about website maintenance again. 
Your website is live and looking great!
But your Park Kit journey doesn't have to end there though, you can now:
1

Easily update pages with our simple back-end editor.

2

Learn about digital marketing with the Park Kit expert guides on topics such as social media or writing professional SEO-optimised pages.

3

Improve your website by subscribing to new tools and marketing services
Contact Us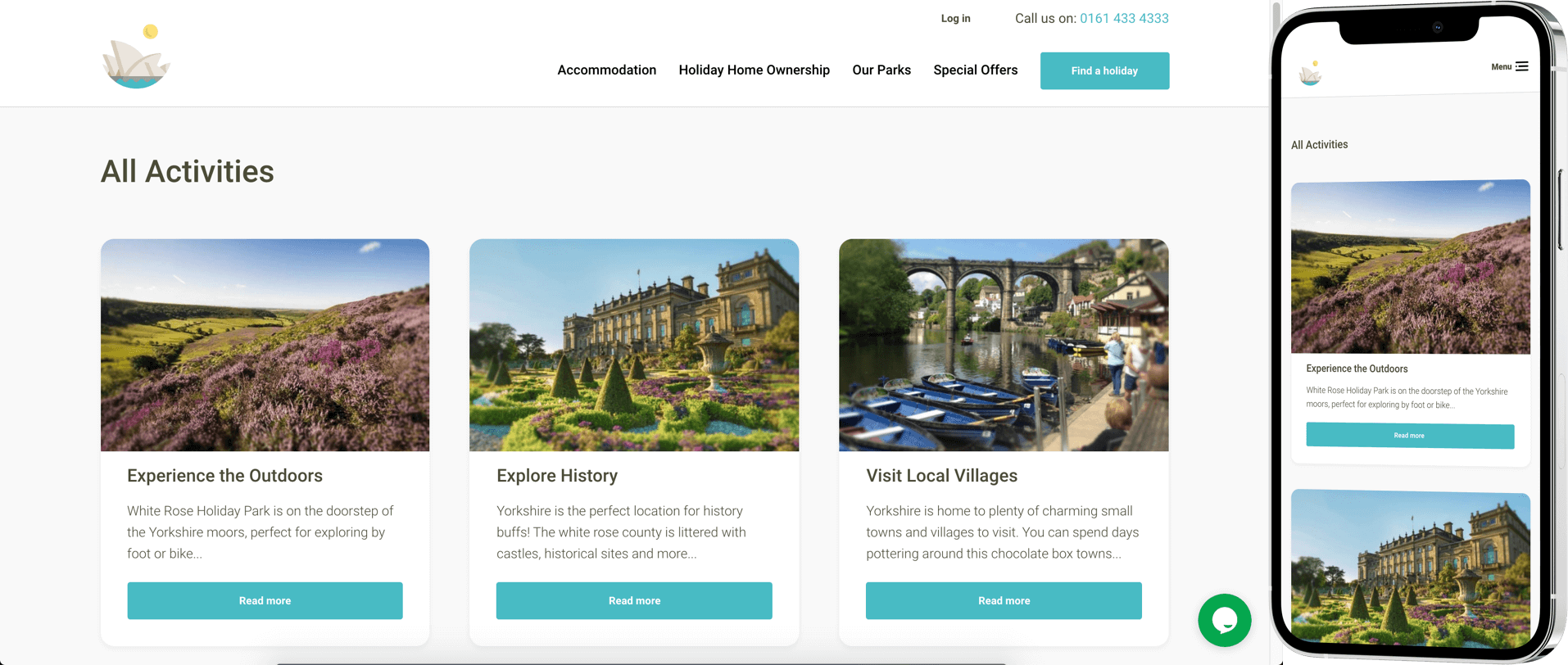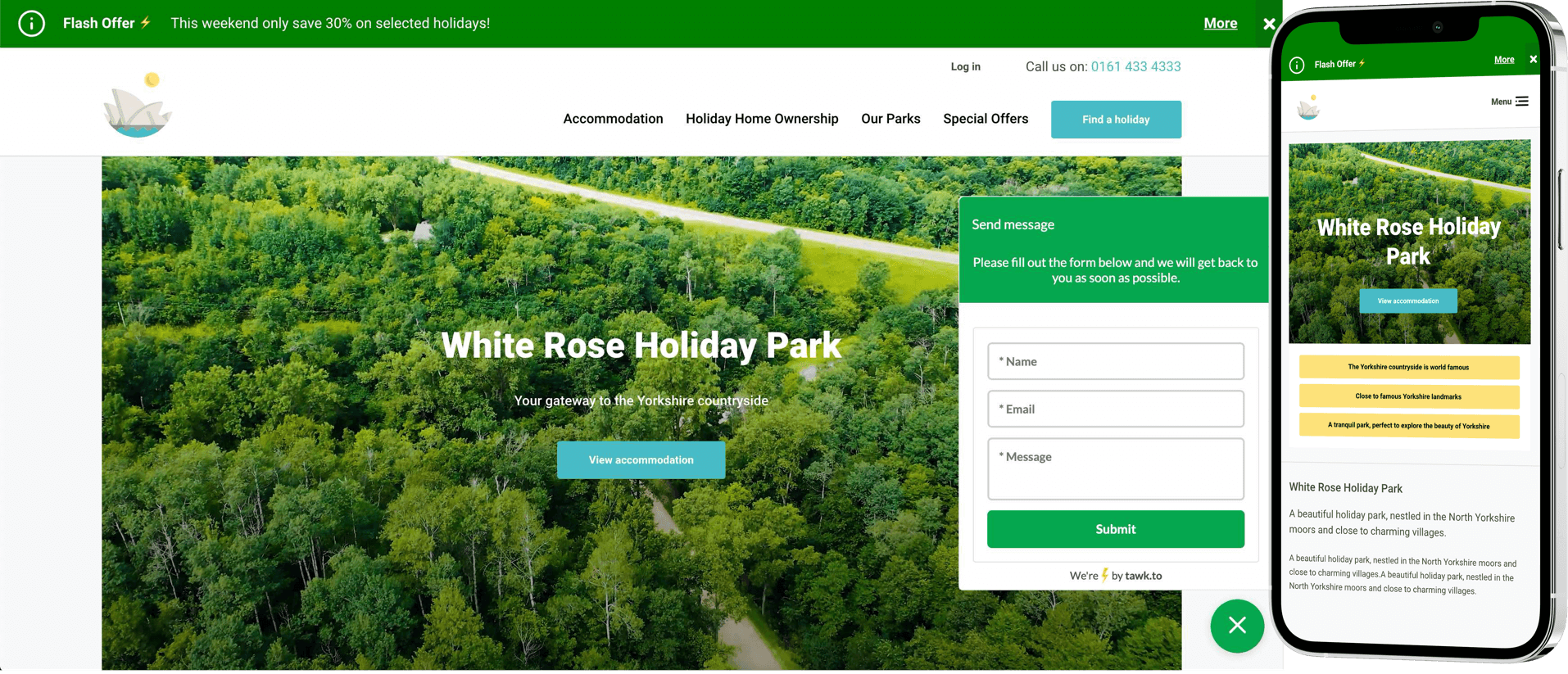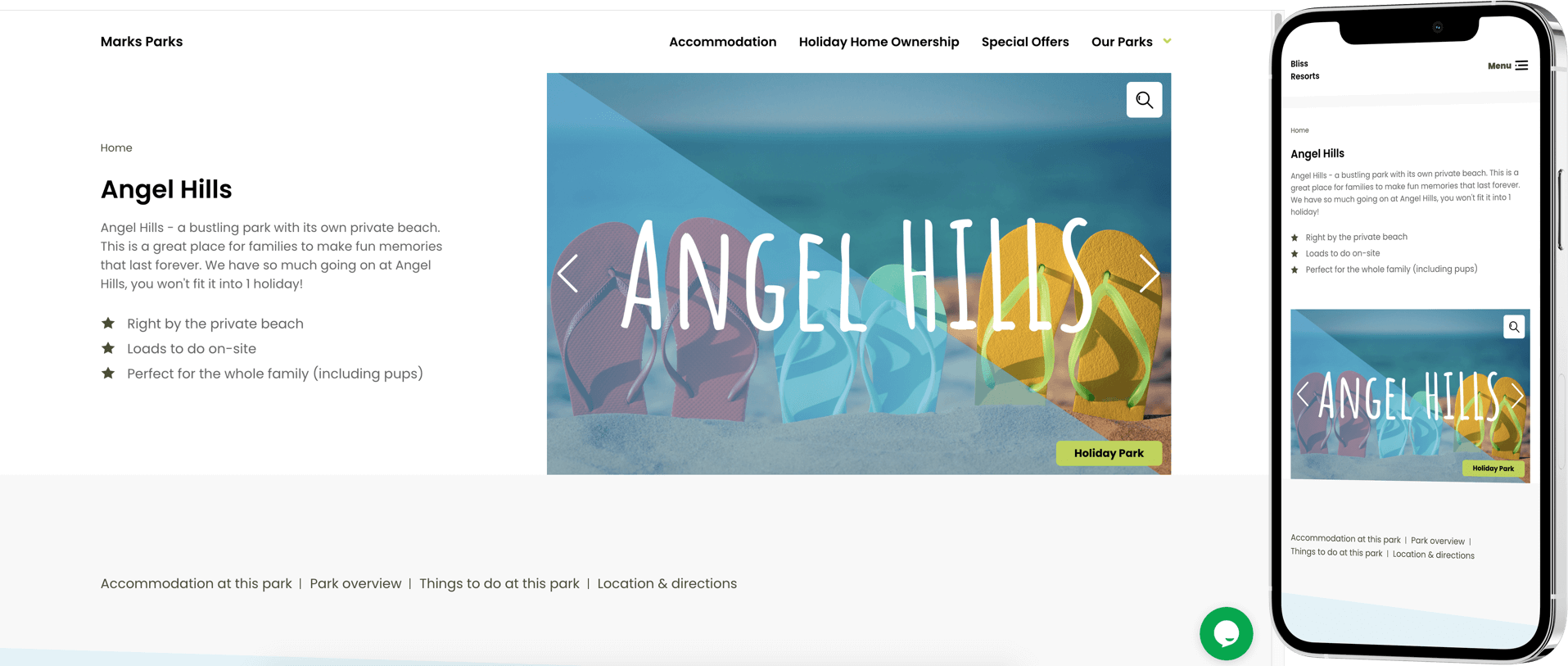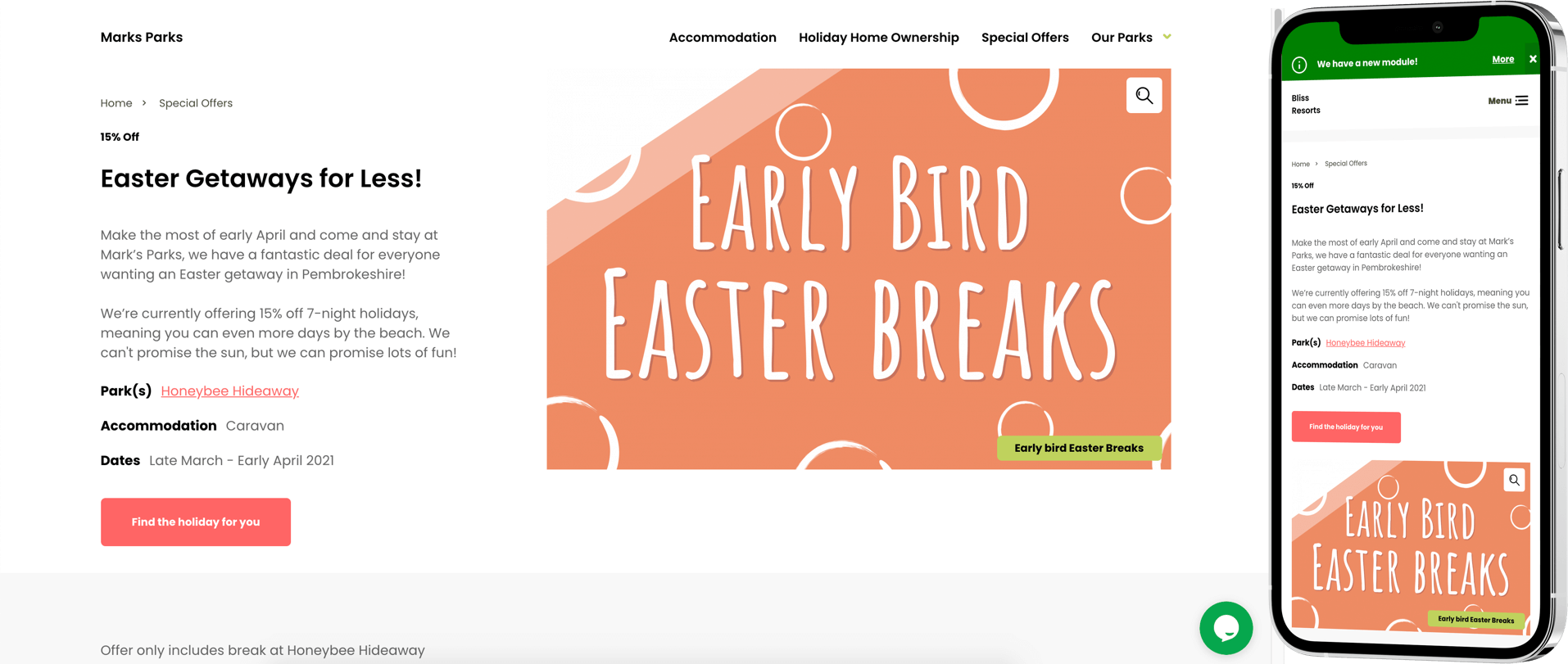 What the websites look like
Every Park Kit pay-monthly website looks unique, scroll through our examples to see how the pages look on desktop and mobile.
Contact Us